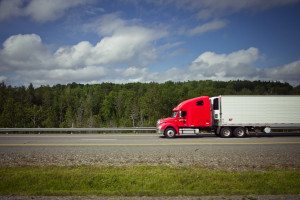 Diesel particulate filters keep your fleet running efficiently and compliant with federal and state regulations, but these filters do require some maintenance to function at their best. That is why we introduced the DPF Exchange Program. Here's what you should know:
Eliminate Downtime With The DPF Exchange Program
The DPF Exchange Program is designed to make maintaining your diesel particulate filters easy and efficient so you can keep your fleet running.
The program is simple, when your DPF is ready for maintenance, you order a DPFx Kit and install it. Send your dirty DPF to us. We'll inspect it, and if it is in good shape, we'll thoroughly clean it and restore it to 90% of new condition or even better. Then we'll send it back to you and you'll have a clean DPF ready to install next time the current DPF needs maintenance. If you've already received your box, visit this page.
Choose from one of our three DPF Exchange Programs:
                The DPFx Standard Program
With this program, you start with a clean used DPF kit from FleetServ's inventory. You'll get the kit along with the necessary gaskets. This affordable program comes with a limited selection of   part numbers.
                The DPFx Premium Program
This program starts with a brand new DPF filter.  You'll get access to the private filter inventory and unlimited part numbers. This program also means that you'll only exchange filters within your own fleet.
                The DPFX Premium + Program
This program comes with everything the regular premium program does—you get a brand new filter, unlimited parts, and you only exchange within your own fleet. As an added bonus, the Premium + Program includes an extra filter for your shelf so you have a backup for emergencies or routine maintenance.
No matter what program you choose, return shipping will be included, you'll save time and hassle, and you'll get a DPF that is ready to use. Contact FleetServ to learn more about your options.